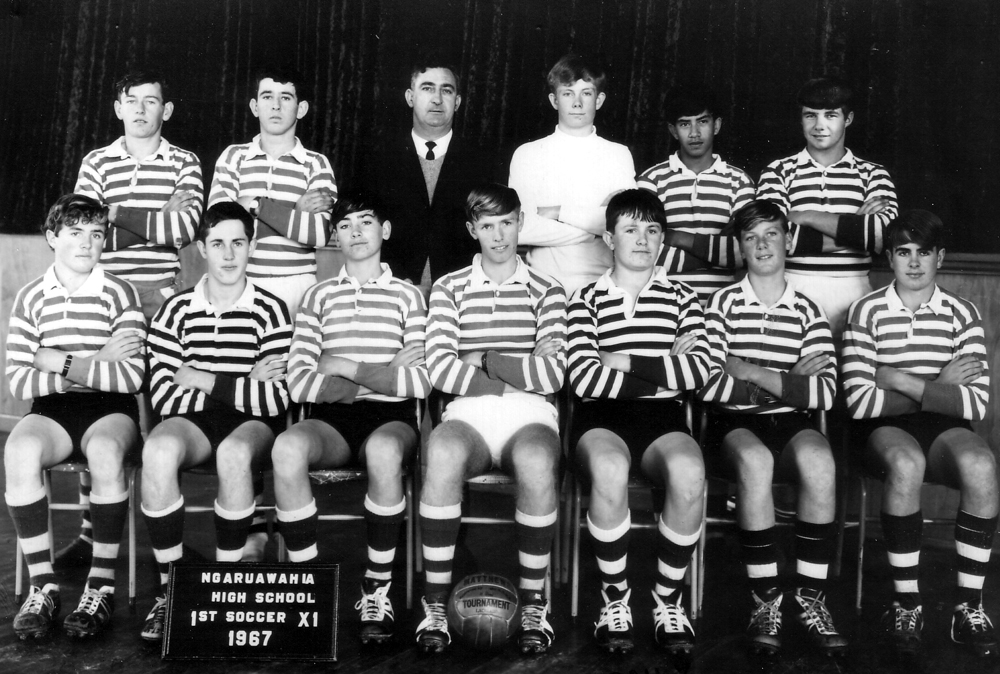 Some students from the Ngaruawahia High School soccer teams were to be come involved in the early years of Ngaruawahia Football Club when it was founded in 1968.
School Magazine Report 1967
The season commenced just after Easter and the team performed well in all games, defeating all opposition. At the end of the season 46 goals had been scored with 5 against. This gave the team an outright win in the Waikato Secondary Schools' 3rd Division competition. This is an outstanding achievement, as never before has the school soccer team won a competition.
The "Prendergast Shield", for the most outstanding player, was awarded to Martin Staples, playing in the position of inside left, and the "Ang-Templeton-Harris Cup" for the most improved player, was shared between Robert Russo, left fullback, and Howard Pharo, goalkeeper.
The team played its best game against Waitara High School on August 17th. Despite extremely good opposition the school came away victorious with the score 3 goals to 2.