This is Narra's second Chatham Cup Game and we knew it wasn't going to be an easy one today that's for sure, but still Narra went out with their heads held up high and ready to play their game.
Narra kicked off in the first half to start the match. Nerves were scattered all over the field. Ellerslie were definitely going to be a strong team to play against for Narra's but nevertheless still beatable.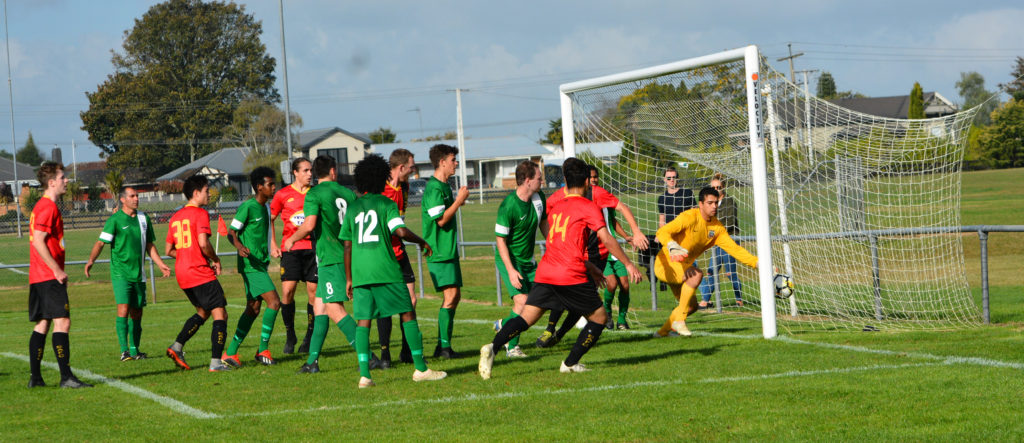 Narra found out quickly enough just how good our visitors were as in the 12th minute Ellerslie were already up 1-0.
Beautiful balls were placed through by their players but Narra's defenders continued tracking the players away from the goal resulting into a corner kick. By the 22nd minute Ellerslie curved a ball just enough for one of their player's to leap off the ground challenging Zabir (Narra's Keeper) giving the
opportunity to score with his head and into the back of the net. 2-0.
In the 23rd minute Ellerslie also scored from a through ball which made them 3-0 up.
The pace of the game was fast for our boys but Narra managed to keep them out until half time. Narra also had some fighting chances to score but unfortunately couldn't execute them.
Half time score 3-0 to Ellerslie.
Ellerslie started the second half of the match. This time Narra defended stronger keeping the ball out of their half for a little while. Narra's midfield created some brilliant through balls for us to score and yet we were just unlucky and couldn't quite scrape through. Some unfair fouls were given
against Narra which personally I didn't think were deserved but after all it is up to what the ref' sees and we all have to respect the decisions made.
It has to be said that the communication and direction from the sideline has enhanced rapidly. It helps the players lift their game but also strengthens it as well. As I've said many times this was a very hard game but the quick footwork and through balls by the opposition really grabbed everyone's
attention. Sadly there were three more goals that tallied up in the second half.
Don't get me wrong – everyone played great today but I give credit to Johnny Stables for playing marvellously in centre back. He really showed how great of a player he is, as well as Noah for staying strong in the backline.
This game has shown Narra what the fitness level needs to at to get to a Northern League status but Narra can only move forward from here. Narra fought there way through to the end and they should definitely not be upset with the way they played. There is always room for improvements and today showed them just what that may be.
Full time score 6-0.
The after-match speech by Rodi was great. He explained that "this game was a learning curve for our boys and we have many talented individuals – it's just about being able to play as a team."
Congratulations to Khalid Omar for getting the player of the day, he played superbly in midfield creating many chances for Narra's to score.
Neve Newport