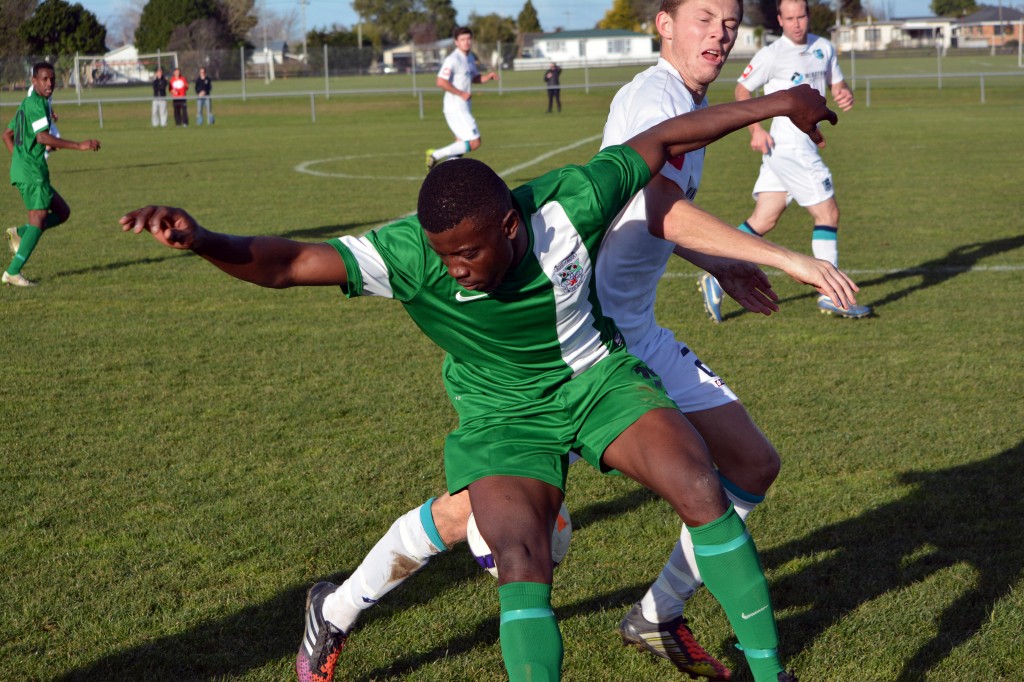 Herve Kadiya appeared on the Ngaruawahia scene in 2010 as a striker/winger for the Reserves when he was approached by Norm Rose.  In 2013 and 2014 he accumulated 17 goals.
Inspired by Messi and Marco Rojas his aspiration is to play for New Zealand one day, particularly in the World Cup, as long as the stars are in alignment for him.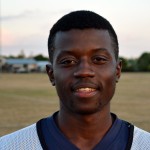 Herve has been playing football since he was in the Democratic Republic of Congo where he played for his high school. His first kiwi club was West Hamilton before moving to Narra in 2010.
The support both on and off the pitch of football fans and the club members keeps Kadiya at Ngaruawahia United and they will see him again wearing the Green Machine strip in 2015.
Over the summer Herve has been keeping fit and following Barcelona and Liverpool in their respective competitions.
"Narra is a good club," says Herve. "I believe that with the right coaching staff it will go far."
Posted in
News
Comments Off